The

C

olorado

W

yoming

Engine

(

CO—WY Engine

)

N

amed as

a Finalist in

the first-ever

National Science Foundation (

NSF

)

R

egional

I

nnovation

E

ngines

C

ompetition
The CO-WY Engine's grant proposal, led by Innosphere Ventures, emerges as a top 16 finalist in proposal to
power innovative pathways toward climate resiliency through regional, technology-driven innovation
COLORADO AND WYOMING, August 2, 2023 – The CO-WY Engine, a collaborative endeavor between Colorado and Wyoming, has been selected as one of 16 finalists for the U.S. National Science Foundation's first-ever NSF Regional Innovation Engines competition (NSF Engines). The announcement from NSF underscores the CO-WY Engine's commitment to scaling the region's technology-driven, innovation ecosystem, and fostering an ecosystem that addresses societal and economic challenges. This pioneering initiative focuses on climate solutions and community resiliency, and seeks to support key technology areas outlined in the "CHIPS and Science Act."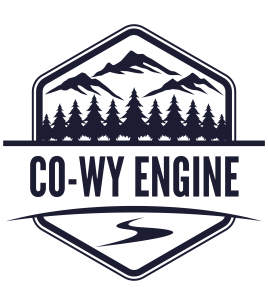 NSF received 188 concept outlines for NSF Engines Type 2 proposals. In June, 34 semifinalists were selected to participate in virtual site visits. From there, NSF narrowed the top engine proposals down to 16 finalists who will receive in-person site visits from NSF in the next two months. The awarded Engines will be eligible to receive up to $160 million over the next ten years.   
The CO-WY Engine is a regional ecosystem, uniting a collaborative network of visionaries, organizations, and stakeholders with a shared mission of igniting and sustaining innovation. With a dynamic blend of universities, federal labs, research organizations, venture capital firms, public entities, and industry partners, this powerhouse initiative propels the development and commercialization of cutting-edge products, services, and processes forward, fueling economic growth. By forging strategic alliances with local and regional partners, the CO-WY Engine fortifies its capacity to drive technological innovation, resilience, and sustainable advancement.  
This ambitious initiative heralds a new era of climate solutions and resilience strategies that will translate environmental monitoring technologies and predictive analytics into reliable and trustworthy decision support systems, mitigate environmental and economic degradation, and safeguard communities and the environment for future generations. The CO-WY Engine will create technologies and tools needed to combat global climate changes, and develop a new Climate Economy, locally and nationally, through: 1) identifying climate challenges, including needs in measurement, standardization, and barriers to equitable technology adoption and implementation; 2) funding and providing strategic partnering for the selected technologies, developed via use-inspired and translational research; and 3) implementing new programs that align the regional workforce. 
"The CO-WY Engine's approach to solving climate-related challenges through technology-driven solutions is transformative. We are leveraging regional collaboration and inclusivity at a new level to make a significant impact for our region, the U.S., and world," said Mike Freeman, CEO of Innosphere Ventures and lead of the CO-WY Engine's proposal to the NSF.    
With the Regional Innovation Engines program, NSF continues its long-standing commitment to advance the frontiers of innovation and catalyze economic growth in regions across the United States. "Should the CO-WY Engine prevail as a winner in this competition, it will be a powerful catalyst in our region's and nation's endeavor to harness technology in the fight against climate change and towards community climate resiliency," said Freeman. 
---
About the CO—WY Engine:
The CO-WY Engine is a collaborative initiative across Colorado and Wyoming that powers innovative pathways toward climate solutions and community resiliency. Work done by the CO—WY Engine will mitigate environmental and economic degradation, address significant societal and economic challenges, and create a regional, technology-driven ecosystem. By translating environmental monitoring technologies and predictive analytics into reliable and trustworthy decision support systems, the CO-WY Engine will align the workforce with the needs of the climate tech economy and build a nationally and globally significant ecosystem that creates equitable, prosperous and environmentally resilient communities. 
The CO—WY Engine has deep collaborations across various partners, including industry, academia, government, nonprofits, and numerous workforce organizations. 
The CO-WY Engine has strategically engaged several research universities: the University of Wyoming, Colorado School of Mines, the University of Northern Colorado, Colorado State University, the University of Colorado Boulder, and the University of Colorado Denver. Partnering Universities include the Metropolitan State University of Denver, the Colorado Community College System, Community Colleges in Wyoming, and UW's High Plains American Indian Research Institute.

Federal Labs partnering with the Engine include the National Renewable Energy Laboratory (NREL), the National Institute of Standards and Technology (NIST), the National Oceanic and Atmospheric Administration (NOAA), U.S. Department of Agriculture's Agricultural Research Service (ARS), National Ecological Observatory Network (NEON), and the National Center for Atmospheric Research (NCAR), as well as CO-LABS.

Regional economic development organizations include the Metro Denver Economic Development Corporation, the Denver Chamber of Commerce, the Wyoming Business Council, and the Colorado Office of Economic Development and International Trade. In addition, the Engine has recruited highly aligned corporate partners, community members, and experts in designing and executing innovative workforce solutions, talent development programming, and DEIA expertise (Talent CO, Prosper Colorado). 

 

Policy and community organizations include the Local Governments for Sustainability (ICLEI), the Clean Air Task Force, and the Colorado Cleantech Industries Association (CCIA). Other collaborating organizations include The MITRE Corporation, Deloitte Consulting, and the Colorado Higher Education Competitive Research Authority (CHECRA).

Translational partners include Rockies Venture Club (RVC), Activate, Innosphere Ventures, and Third Derivative.
Media Contact:
Mike Freeman, CEO of Innosphere Ventures
[email protected]