WHERE SUCCESSFUL SCIENCE AND TECH STARTUPS COME TO GROW
You've come to the right place for launching and building a startup company into a high-growth business! Innosphere's program supports founders and CEOs who are building science and technology companies by teaching valuable skills on how to access capital, acquire customers, build talented teams, accelerate top line revenue, execute on a successful exit, and so much more.
Companies in the program are supported by dedicated Client Success Managers that roll up their sleeves to work hands-on with company founders on business milestones. We provide connections to former C-level executives, industry-specific advisors, corporate partners, and investors. Are you ready to accelerate the success of your high-tech company? Submit an application to Innosphere's commercialization and incubation program, and start getting the support your company deserves!
TECH. SCIENCE. ACCELERATED.
Innosphere supports entrepreneurs in many industries, including but not limited to: bioscience; medical device; energy; advanced materials; hardware; enterprise software; fintech; and artificial intelligence.
Client Companies in our most recent cohorts have collectively achieved the following metrics:
Should your science or tech company join Innosphere's program?
Hear from Jamie Haggard, CEO of Green Sun Medical, talk about his experience with Innosphere's program. Innosphere has a successful history of helping companies reach their business milestones, and working with university-based technologies to advance technologies to commercialization.
Our program focuses on helping entrepreneurs learn valuable skills on how to access capital, acquire customers, build talented teams, grow top line revenue and (if it's your goal) execute on a successful company exit.
Our 2020 annual report showcases the economic impact created by our current Client Companies!
Helping startups create leaders, grow revenue and attract capital for over 2 decades.
Innosphere has helped many of Colorado's high-tech companies such as Rachio, Solid Power, AMP Robotics, Aspero Medical, KLOwen Braces, and Epic River turn their startups into high-growth businesses and advance technologies to commercialization. Whether you're a first-time founder, a serial entrepreneur, a CEO or an experienced executive — if you're building a high-growth company we encourage you to apply to our program today!
(Regional Energy Accelerator for Commercializing Hard-Tech)
The REACH Energy Accelerator is launching! The program support entrepreneurs, founders, faculty, and teams across the U.S. who are building and launching energy innovations. The program begins on January 18th, 2022 and the application deadline is December 1, 2021.
The REACH Energy Accelerator will:
Support energy hardtech innovation across a region of 12 states.
Support the success of 10 energy hard-tech startups/entrepreneurs/founders per year for 2 years (20 in total).
Be of no cost to startups/teams because each team's fee to participate in the accelerator is covered by DOE funding.
Provide participants with hardtech-based consulting, prototyping, testing, techno-economic analysis support, market research, and more.
Work with our 23 partnering institutions/organization across 12 states to cross-fertilize ideas and best-practices as we work together to build additional energy hardtech innovation capacity across our region.
We look forward to seeing your application and working with entrepreneurs over the next year to ensure we're supporting the energy innovation happening across the Rockies and Plains of America.
INNOSPHERE'S LEADING INCUBATION PROGRAM INCLUDES IT ALL:
Commercialization Program for launch, startup, and emerging growth companies.

Venture Capital Fund for seed-stage companies. 

Office & specialized laboratory facilities for entrepreneurs seeking space.
YOU WON'T GET A DO OVER. WE CAN HELP.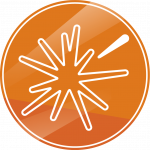 Innosphere News & Blog
Check out the full list of our recent videos, blogs, and news from our client companies on our News Page.
e-Bodyguard Corp. Named an Inno on Fire Finalist Colorado Inno has announced their top 50 [...]
The Arkansas Venture Capital Ecosystem Review: Innosphere Ventures Releases New Report on VC Investment Trends [...]
Innosphere Ventures Launches Second Venture Capital Fund to Lead Early-Stage Investments into more than 25 [...]
Let's Innovate

Stay up-to-date with all everything going on at Innosphere