For entrepreneurs launching, building and scaling their startup into a high-growth business – You've come to the right place!

Where Startups Come to Grow.
Join Innosphere's incubation & commercialization program for entrepreneurs, founders and CEOs of science and technology-based startup companies.
Companies in the program are supported by a dedicated client success manager that rolls up their sleeves to work hands-on with company founders and CEOs on business milestones. We provide connections to former C-level executives, industry-specific advisors, corporate partners and investors. If you're ready to accelerate the success of your high-tech company, please submit an application to Innosphere's commercialization and incubation program, and start getting the support your company deserves!
The Colorado Life Sciences Incubation Program
Accelerating the success of founders bringing life science innovations to market.
Bringing your innovation to market starts here! We're excited to bring this NEW program to Colorado-based startups. This program is designed to accelerate the success of life science company founders and support entrepreneurs who are commercializing life science innovations. The Life Sciences comprehensive incubation program begins with a cohort model and provides 12 months of support!
Join entrepreneurs and thought leaders in the life sciences Incubation Program and you'll have an entire network working right next to you as you tackle all business aspects of commercializing your product.
WHAT DOES IT COST?
Ten companies accepted into the life sciences cohort are provided a 50% discount thanks to an Advanced Industries Business Accelerator Grant from the Colorado Office of Economic Development and International Trade (OEDIT).
WHO SHOULD APPLY?
Technical founders, startups from federal labs, university startups, and physician-entrepreneurs who are:
Early stage – company is pre-revenue or product is pre-MVP.

Located in Colorado

Launching a medical device, digital health, diagnostic, biotech, pharma, or translational medicine company

Seeking expert help in driving their life sciences innovation to market.

Seeking to be a part of a collaborative environment and supportive business climate for life sciences innovation
LIFE SCIENCE SECTORS:
Medical device
Digital Health
Diagnostic
Biotech/Bioscience
Pharmaceutical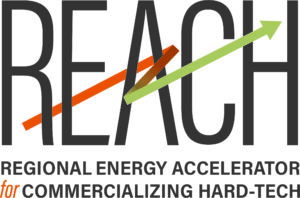 The REACH Energy Accelerator is now open to energy hardtech startups, entrepreneurs, university faculty, and founders in the 13-state Rocky Mountain Great Plains region.
We understand why building an Energy HardTech company isn't easy!
Not only do we help startups become investor-ready, but we also support founders with technical and business support for:
Rigorous techno-economic and lifecycle analysis
Complex prototyping and testing
Market Research
Corporate partnerships
Sector-specific mentoring
We're here to help you through the unique challenges of energy hardtech startups.
REACH begins with a cohort of selected teams, and transitions into specialized ongoing support. This isn't a "one-size-fits-all" accelerator model – your technology is innovative and unique, and so should be your strategies around customers, capital and building a successful team. REACH supports entrepreneurs who are bringing hardware solutions to the energy sectors of: fossil, nuclear, renewables, buildings, transportation, electricity, sustainable water, regenerative agriculture, and others.
Accepted founders/teams receive 12 months of support at NO cost!
That's right – no giving up equity in your company, and no program fees. Just one year of hardtech-based consulting and support to continually reach your business milestones.
Application Now Closed.
As a participant, your company will plug into the best people, tools and resources in energy hardtech commercialization.
Smart Futures Lab Accelerator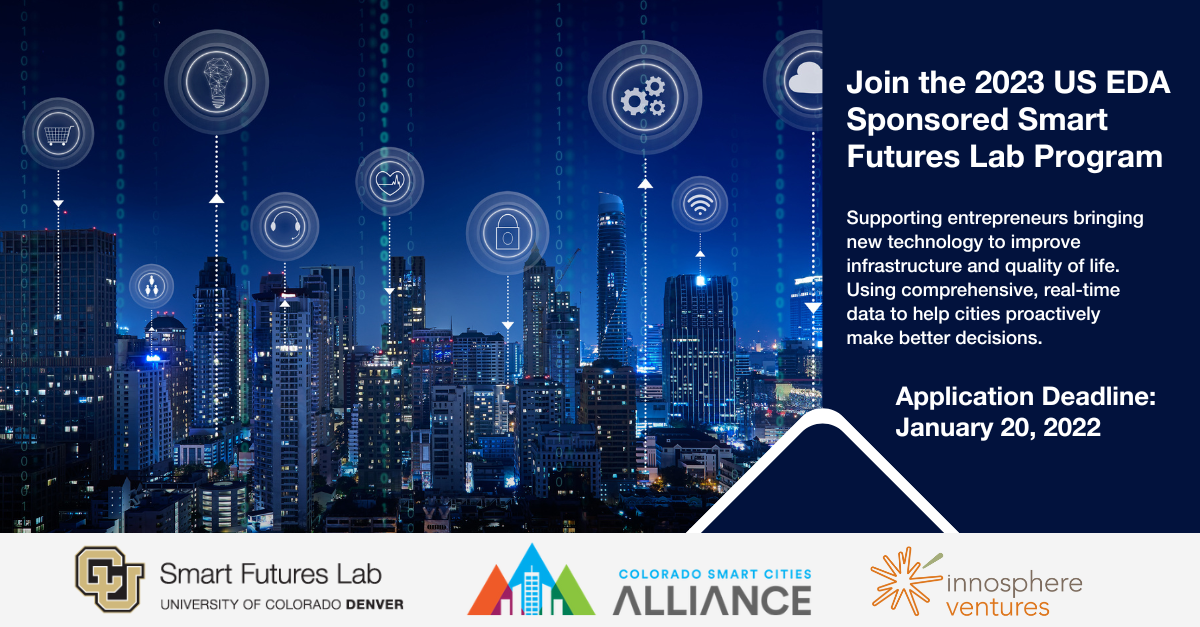 The Smart Futures Lab is revolutionizing how cities work through 5G technology. The Accelerator supports entrepreneurs, university faculty, and founders.
Smart Futures Lab accepted applications from entrepreneurs, university faculty, and founders that were looking to plug into the best people, tools, and resources in the smart cities space! Smart Futures lab will accept 10 startup companies into the cohort which will begin in March 2023. The Smart Futures Lab supports entrepreneurs who are using new technology to improve infrastructure and quality of life, including real-time road safety, snowplow automation, disability assistance, public safety, environmental monitoring and more.
Accepted founders/teams receive 9 months of support at NO cost! That's right – thanks to a grant from the U.S. EDA and Verizon, there's no giving up equity in your company and no program fees. Just six months of consulting and support to reach your business milestones continually.
Thank you to the amazing partners of our Smart Futures Lab for helping to make this happen! The Smart Cities Incubation Program is a collaborative effort between Innosphere Ventures, the University of Colorado Denver 5G Smart City Project, Verizon Business, the Colorado Smart Cities Alliance, and the U.S. Economic Development Administration. This partnership accelerates the success of founders who are bringing their innovative solutions to market. These technologies and companies have the potential to revolutionize current Smart Cities methods and technologies.
We are excited to see what the upcoming 2023 Smart Futures Lab program brings to our cities!
Your experience begins with an exclusive program focused on:
🤝  Gaining Customers and Operational Excellence
💸  Raising and Accessing Capital, and Fundraising Education
🔐  Exit Strategies and Executing on a Successful Exit
🚀  Connections to experienced advisors, subject matter experts, early hires, corporate partners
📈  Building Talent Teams and Retaining Best Talent
💻  Researching your target market
💡  Providing you with a dedicated client manager to support you
We're a unique business model.
Innosphere does not take equity in companies, as we are fee-based 501(c)(3) nonprofit organization.
If you're an entrepreneur launching, building or scaling a startup company into a high-growth business – you've come to the right place! Our program supports founders and CEOs who are building science and tech-based companies by teaching valuable skills on how to access capital, acquire customers, build talented teams, accelerate top line revenue, execute on a successful exit, and so much more.
Receiving exceptional business support is a critical factor that can determine if a startup will be able to make progress in a tough economy, which is exactly why our program is specifically designed to provide science and technology companies with the needed mentorship to survive the economic fallout of COVID-19 while receiving exceptional business support.
The SAGE Program for Startups
Social and Advisory Group for Entrepreneurs (SAGE) is a program specifically designed to provide early stage startups with advisory and mentoring assistance as they prepare themselves to become a sustainable business.  The successful program is made up of highly experienced advisors who are dedicated to helping startups refine business strategies, go-to-market plans and product definitions.
Interested in presenting your company to our SAGE Advisor Group?
SAGE Advisors help early-stage companies with mentoring assistance by giving 48 hours of pro-bono service to each selected company.
Send an email to: [email protected] and/or [email protected] or click below:
Should your company join Innosphere's program?
Don't just take it from us — listen to Jamie Haggard, CEO of medical device company, Green Sun Medical, talk about his company's experience with Innosphere's program!
FOSTERING INNOVATION
In the last few years, Innosphere Client Companies have collectively achieved the following metrics.
Innosphere Ventures
We work hard to make sure our companies are ready to scale and ready to raise their first or next round of funding!
The first part of our exclusive incubation program focuses on developing a personalized plan around the key focus areas of: Raising Capital; Financial and Exit Planning; Talent Acquisition; Operational Excellence; Growth Strategies and Business Development.
"Innosphere's program has helped us define our goals and identify how to best tighten our focus on executing our plan. Their guidance continually helps us take a more purposeful and strategic approach to accelerating our growth." — Jeff Grobaski, CEO Epic River.
Companies entering the incubation program are supported by not only their Innosphere liaisons, but also work with former C-level executives, experienced staff, and industry-specific advisors.
Startup Perks
Client Companies receive discounted offerings from these great providers!
Innosphere continually adds discounted services for clients, so this list is not always comprehensive.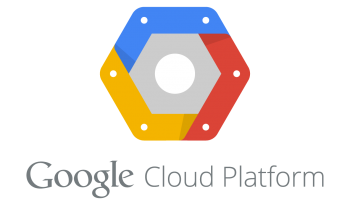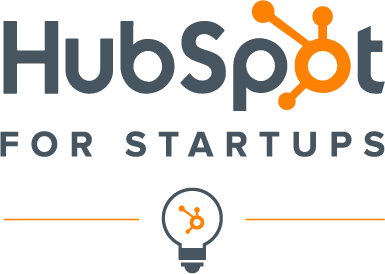 Why Innosphere is the program that science & tech companies join to grow faster:
Pilot/Test and Demonstration
Identify, scope, and execute pilot projects shoulder to shoulder with entrepreneurs to extract meaningful data and return on investment metrics.
Customized fundraising support through our investor network of angel investors, family offices, and venture capital.
Introductions to strategic corporate partners for purposes of sponsored research, investment, acquisition, or industry insight.
Iterate your product based on customer feedback. Understand who is requesting the feedback, understand your market segments and make trade-offs between short-term satisfaction and long-term revenue growth.
Many hats in early-stage startups will shift to more specialization in sales, marketing, ops, finance, etc. Also specialization in markets, design for manufacturing, serviceability versus getting the product right for the early adopters.
Cost-Effective Business Processes
Focus your creativity on areas your business differentiates. Find and use standard, efficient business processes such as Quickbooks for accounting, payroll, benefits, sales funnel management, cloud storage, email, etc
As your team expands, managers with coaching experience become a new, important resource. Communication of goals, status updates to goals, and mid-course corrections become an important role requiring management skills and focus.
'Invented here' as a default to solve any problem changes to leveraging partnerships to help you scale. Understanding your core values and differentiation helps you decide where to partner and where not to.
Equity can be supplemented by various financing options, such as lines of credit, asset financing, etc.
Meet the Client Companies
Everyday great news comes from our entrepreneurs — new technologies, new hires, new customers, and new investment.  Our client companies and graduate companies would tell you it's an amazing ecosystem of innovation to be a part of, and that Innosphere is an extremely valuable part of their growth and overall success.