Powering science and technology startup companies in the Mountain Plains Region
✔
Read our recent venture capital reports

✔

Learn about our venture capital funds

✔

Join the accredited investor network
Just Released: 2023 Colorado Venture Capital Review

Innosphere Ventures partnered with PitchBook to take a closer look at regional VC trends in 2021 & 2022 that reveal challenges for up-and-coming innovation hotspots such as Colorado and Utah — states that closed out another year of significant startup financing activity, even in the face of unprecedented disruption. These states are on course to smash records for VC investment as the year unfolds; however, regional VC trends reveal that challenges still remain for emerging innovation hotspots. To lead in this environment, these states must address the historic imbalance in capital concentration on the coasts to fuel new ventures that create jobs and the future economy.
To download these reports, please fill out the form found on this page. We ask for this information to better understand who finds our Venture Capital reports of value, and will never share your information.
Last year's Venture Capital Reports:
Nebraska Venture Capital Review
Not only did Nebraska end 2020 with venture capital deals significantly outpacing 2019 in annual deal value, but the state is also on course to beat that annual deal value as 2021 unfolds. The data suggests that Nebraska has built a healthy seed-stage investment ecosystem, as the state's local investors do a remarkable job backing seed-stage and series A deals. However, when it comes to later-stage investments, it's the cross-state investors that are commanding total deal value.
Arkansas Venture Capital Review
The Arkansas report indicates an increasing amount of capital is concentrated within large VC funds, and fewer emerging funds have been capitalized in recent years, with 2020 being a low spot since the great recession. This declining number of small VC funds is problematic because they are essential in leading investment rounds. However, this report shows that the Arkansas startup ecosystem has shown impressive growth and consistency moving into the new decade.
Kansas Venture Capital Review
After partnering with PitchBook to produce the "Colorado Venture Capital Ecosystem Review," Innosphere decided to publish similar reports on all of the states in which Innosphere has strong partnerships with around supporting entrepreneurship. These Venture Capital Ecosystem Reviews cover investment trends shaping the venture capital ecosystems in states located in the Mid-America Mountain Plains region.
Join Innosphere's Accredited Investor Network
Get notified of pitch days and investment news by submitting your information below. All information is treated confidentially.
The Innosphere Investor Network is a group of active, accredited investors seeking highly-vetted, investment-ready opportunities in technology startup companies.  These investors intend on making direct investments into technology startup and emerging growth companies and will receive invitations to Innosphere's quarterly investor-only events.
What we're not: This is not an Angel group. There are no fees or mandatory meetings associated with this investor network. There are no investor-lead due diligence requirements.
Deal Flow: Innosphere Client Companies invited to present to this group are pre-vetted by Innosphere and may have already secured early investment. The investment opportunities presented at our quarterly events are typically ideal for Angel and Family Office investors and have early exit investment potential. Innosphere Ventures Fund II will also promote investment opportunities to network members.
For more information or to register for the Investor Network: Registering in the Innosphere Investor Network only takes a minute, and ensures you get notified of investment opportunities on a quarterly basis. To quickly self-accredit into the Investor Network, please complete the online form you see on this page. Questions can also be directed to Innosphere CEO, Mike Freeman.
Innosphere Ventures Fund
Leading seed and series A rounds.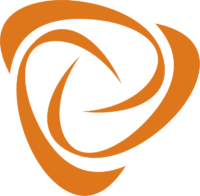 Partnering with promising entrepreneurs in the Mountain Plains Region to drive innovation.
Innosphere Ventures Fund is a venture capital fund leading early-stage investments for companies who are driving innovation in the B2B SaaS Software, Cleantech and Medtech sectors. The Fund's general partners have extensive operator knowledge and industry experience. Our team is small, fully integrated, and impact oriented to produce successful results. We bring more than just capital; we bring differentiated domain knowledge and access to our expert partners from across the globe. Innosphere Ventures Fund has a strong foundation built on its successful first fund and its leading accelerator program which has operated for over two decades. www.innospherefund.com
General Partners (Fund I and II)
Leading early-stage investments for companies of tomorrow.
The Israel-Colorado Innovation Fund

Israel – Colorado Innovation Fund (ICI Fund) is a seed-stage venture capital fund which invests in ambitious Israeli entrepreneurs and helps them gain access to the U.S. market through Innosphere. The ICI Fund supports portfolio companies with business development and invests in startups in the industries of water, energy, and transportation.
Read more about the Israel-Colorado Innovation Fund on their website: https://www.ici.fund/
FOSTERING INNOVATION
Innosphere is an impact organization, accelerating entrepreneurship and job creation.
In the last few years, Innosphere Client Companies have collectively achieved the following metrics.