PitchBook and Innosphere Ventures Release New Investment Report:

The Colorado Venture Capital Ecosystem Review
Innosphere recently partnered with PitchBook to produce the "Colorado Venture Capital Ecosystem Review" to cover investment trends shaping Colorado's venture ecosystem and spotlight opportunities as the COVID-19 crisis gives way to recovery.
Not only did Colorado close out another year of significant startup financing activity, even in the face of unprecedented disruption, but the state is also on course to smash records for VC investment as 2021 unfolds. However, regional VC trends this past year reveal challenges that still remain for emerging innovation hotspots. To lead in this environment, states such as Colorado must address the historic imbalance in capital concentration on the coasts to fuel new ventures that create jobs and the future economy.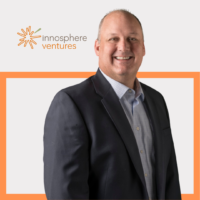 "Innosphere has taken significant strides to position our organization for even more economic impact by purposefully expanding throughout the Mid-America Mountain Plains Region and by laying the groundwork to launch a second venture capital fund," said Mike Freeman, Innosphere Ventures CEO. "One of Innosphere's focus areas is ensuring that we have accessible capital to fuel new ventures that can fuel the future economy."
Read the full report: https://innosphereventures.org/investors/.