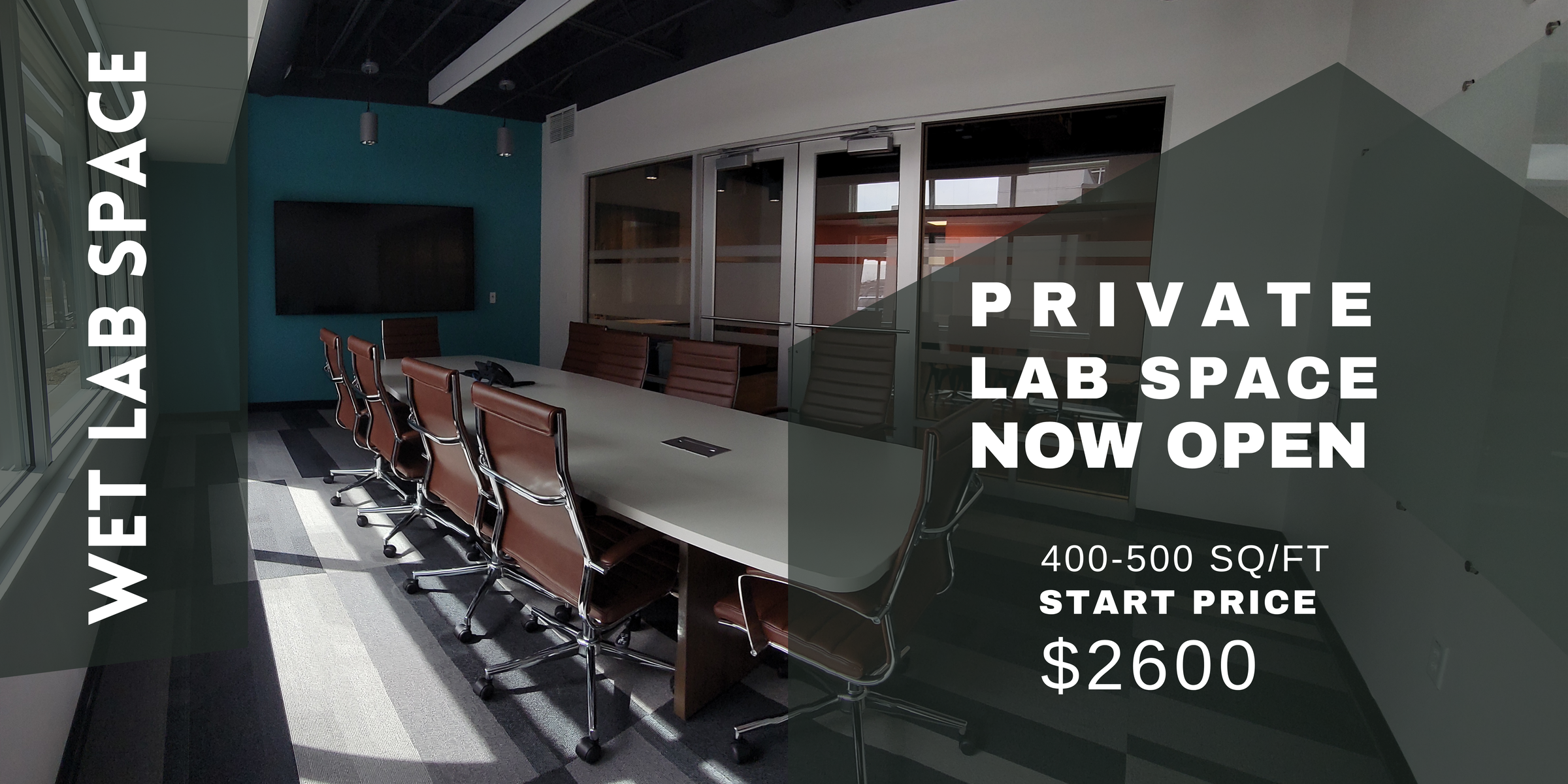 Innosphere Venture's newly constructed lab spaces now offers; state-of-the-art shared equipment, flexible lease options, affordable prices, and scenic Colorado views. You no longer have to spend your days in an expensive dark lab. There are spacious lab options with large shaded windows to take in all of Colorado's offers. Take your company to the next level.
Everything A Start-Up Is Looking For
500 sq/ft of private laboratory spaces
Centralized Equipment Room
Biosafety Cabinets and Fume Hoods included in each personal space
Shared Equipment Room
iQ Labs Ducted Fume Hood
Milli-Q DI Water System
High Temp Undercounter Glasswasher
2 Top-loaded Autoclaves, each with 69L Volume Chambers
Standing Centrifuges (15mL and 50mL Capabilities)
Countertop Centrifuge (5mL)
-86 Celsius Freezer
Commercial Ice Maker
Affordable Pricing 
Competitive prices of only $2600 flat for a large 400-500 sq/ft laboratory Inclusive of all costs outside of phone and internet.
Flexible Lease Terms
Our leases start at as low as a one-year commitment.
Scenic Views
Imagine a lab with a view of the Colorado landscape!
We are more than just a lab.
 We are a community.
Take a break or host meetings on our large outdoor deck and patio area with internet access.
Network with other start-ups and learn about cutting-edge technologies.
Enjoy access to a shared equipment room and building amenities, including free parking.
Sign up for viewing with Aziza Syed, Director of Facilities Today!
Visit https://tinyurl.com/LifeScienceIncubator to submit a tour request.