Legal 101 for Entrepreneurs presented by Milgrom & Daskam
StartUp FoCo is officially here and we're thrilled to bring you this presentation on how to legally protect your product
Many a new (or seasoned) entrepreneur has felt the enthusiasm of their awesome business idea dwindle to nothing more than a headache after running into problems they don't know how to address. As a startup law firm, Milgrom & Daskam is well acquainted with the myriad decisions, choices, pitfalls, and opportunities that each new hurdle can present.
With 12 lawyers specializing in areas including employment law, intellectual property and brand management, real estate law, and all types of business and corporate law, we have the expertise that can help new business owners navigate every step of the journey.
We are not your typical, stuffy, boring corporate law firm, though. Our team is enthusiastic enough about what we do that we can eliminate the fear and legalese people expect from a lawyer and share our wisdom and experience in a straight-forward and friendly way that will instill confidence.
By the end of this presentation you will learn: How to legally promote and protect their brand and product.
Nic Turiciano

Laura Marmulstein

Jon Milgrom

Alex Kimata
______________________________________________

About Innosphere Ventures
Innosphere Ventures is a Colorado-based incubator that accelerates business success of science and technology-based startups and emerging growth companies with an exclusive commercialization program, specialized office and laboratory facilities, and a seed-stage venture capital fund. Innosphere has been supporting startups for over 22 years and is a non-profit 501(c)(3) organization with a strong mission to create jobs and grow the region's entrepreneurial ecosystem.
Apply Now: Innosphere Ventures is accepting applications from science & technology startups to join the Commercialization and Incubation Program
Let us help you accelerate the success of your company with our commercialization and incubation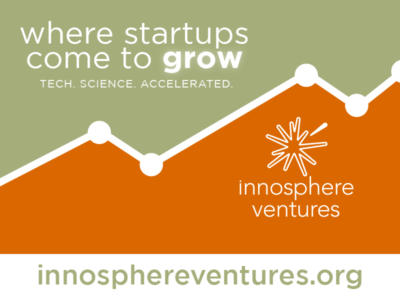 programs that focus on helping entrepreneurs learn valuable skills on how to be investor-ready, access capital, acquire customers, build talented teams, accelerate top line revenue growth, and (if it's your goal) execute a successful exit of your company.
Innosphere Ventures' incubation and commercialization program supports startups and emerging growth companies in high-tech industries, and we roll up our sleeves to help you tackle your most pressing business milestones! We'd love to learn more about your company or technology. Please submit an online application this month at https://innosphereventures.org/.