Innosphere Ventures Hires Accomplished Life Sciences Advisor
Kevin Noble joins Innosphere's incubation program to lead the new Life Sciences Incubation Program

Innosphere Ventures, an incubation program supporting founders of science and high-tech startups, has announced that seasoned advisor and executive, Kevin Noble, has joined Innosphere's team as the new Life Sciences Program Manager.
"Kevin's extensive industry experience in health-focused sectors combined with his background in working with early-stage founders will be a great value-add to our Innosphere client companies who are launching medical device, digital health, diagnostic, biotech, or pharmaceutical companies," said Mike Freeman, Innosphere CEO. "We're excited for Kevin to help us launch our new Life Sciences Incubation Program for Colorado's technical founders, physician-entrepreneurs, and startups coming from federal labs and universities."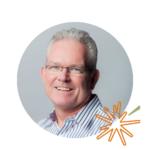 The recently announced Life Sciences Incubation Program is designed to accelerate the success of founders bringing life science innovations to market. The program, led by Innosphere Ventures, Colorado BioScience Association, and Colorado BioScience Institute, is currently accepting applications from founders who are developing or commercializing technologies, products, devices, and life-saving breakthroughs. The cost of the program is significantly discounted thanks to a recent Advanced Industries Business Accelerator Grant award from Colorado's Office of Economic Development and International Trade, and applications are due by Wednesday, April 6th, 2022.
Founders accepted into the program will work with a variety industry experts such as Kevin Noble to receive valuable business support as they commercialize technologies, raise outside capital, plan exit strategies, execute on product launch, navigate regulatory pathways, and more.
"The focus on helping entrepreneurs succeed is what brought me to Innosphere," said Noble. "Colorado has a collaborative environment and supportive business climate for life sciences innovation, and I'm excited to start working one-on-one with the companies who will ultimately be accepted into the upcoming life sciences program."
Innosphere's commercialization program has a long history of supporting life sciences and bioscience companies, such as BioLoomics, reach their business milestones, and has also supported and invested into the companies of: Aspero Medical; GelSana Therapeutics; and Epic River.
"It's an exciting time to be a part of Colorado's Life Sciences ecosystem," said Freeman. "While much of the incubation program is virtual, Innosphere will also be opening our new bioscience building in just one month which is outfitted with 10 private laboratories and state-of-the-art equipment for entrepreneurs."
Startup teams interested in leasing wet laboratory space in Fort Collins are encouraged to contact  Innosphere to discuss the flexible leasing options.
---