Now accepting applications!
Innosphere Ventures is gearing up for our next virtual science and tech cohort that will begin in May! Our staff and network of experienced advisors are excited to start working hands-on with founders and CEOs who are building life science, digital health, bioscience, and medical device startups, as well as companies developing B2B software solutions aimed at improving healthcare.
If you're an entrepreneur working on the development and commercialization of health-related products, tools or applications — this program is for you!
We support our Bioscience and MedTech client companies to:
Generate a strong pitch deck for investors

Create relevant healthcare industry strategies for building value for investors, including exit planning strategies

Plan a successful product launch in the healthcare industry, including regulatory pathways and approvals

Connect founders and CEOs to corporate partners, investors, and advisors who are experienced in working in the health care, diagnostics, and bioscience industries
Whether your company is early-stage, has a first prototype, or is post-revenue — Innosphere's program is designed to help you move your technology and company forward to build a successful enterprise.
We'd love to learn more about your company and/or technology, please visit www.innosphereventures.org and submit your online application today.
---
There is no better time to innovate in the health care industry than right now
Now is your time to join Innosphere Ventures – the program known for ensuring companies learn valuable skills to build a successful enterprise. These skills include how to raise capital, acquire customers, build talented teams, accelerate top line revenue growth, plan exit strategies, build value, as well as help companies with:
🤝 Customer Discovery and Business Models
🔬 Regulatory Pathway
📋 Identifying potential acquirers
📊 Market Sizing
---
Let us help you map out your path to market.
Innosphere Ventures has a successful history of supporting companies such as Eximis Surgical, and BioLoomics reach their business milestones. We regularly work with university-based technologies to turn startups into viable businesses, and our passion is advancing technologies to commercialization.
Innosphere also operates a venture capital seed fund that has invested in companies such as:
Aspero Medical

, a company with a differentiated medical product for use in endoscopy procedures using technology developed at the University of Colorado.

GelSana

, a startup company developing novel hydrogels that improve wound healing for diabetic ulcers and other wounds.

Epic River

, a company automating the loan closing process with their patient lending business to address a problematic trend in the healthcare industry—non-payment of patient bills.
Meet some of Innosphere's current and graduate companies working in health care: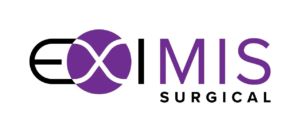 ---
Testimonials:




---
We have a favor to ask!
We would appreciate it if you could send this program information to bioscience and health care entrepreneurs in your network who should know about this upcoming opportunity to join Innosphere's leading commercialization program!
Thank you,
Mike Freeman, CEO/GP
Innosphere Ventures