WHO SHOULD APPLY TO THE MEDTECH FOUNDER PROGRAM?
Entrepreneurs with technologies, products, and devices for the health care industry
The MedTech Founder Program is specifically designed for those seeking expert help in driving their MedTech innovation to market. This program will teach MedTech-specialized content to help you determine your best path to market while offering one-on-one support to entrepreneurs who are working on the development and commercialization of health-related products, applications and medical devices.
YOUR PATH TO SUCCESS – BEGINS WITH YOUR PATH TO MARKET
We have the MedTech playbook for building your business
This upcoming MedTech Founder Program is specifically designed for companies who have some of the following characteristics:
💡 Early stage – technology is pre-revenue or pre-MVP.
🔬 Located in the U.S.
🗣 You're a technical founder, university researcher, or physician entrepreneur.
📈 Launching a medical device, digital health, diagnostic, bioscience, or translational medicine company.
🤝 You're developing a B2B software solution aimed at improving the health care business.
WHEN IS IT?
The program consists of three live, online workshops in July and August 2021.
Between sessions, you will work individually with your client success manager on homework and business milestones.


WHAT DOES IT COST?
The MedTech Founder Program is discounted to only $499 per team/founder
Join fellow entrepreneurs and thought leaders in the MedTech Founder Program and we'll work right next to you as you tackle all business aspects of commercializing your product.
APPLICATION DEADLINE: WEDNESDAY, JUNE 30th
The application process is designed to be fast and easy


Please visit https://innosphereventures.org/entrepreneurs/ and click APPLY to download the application!
ABOUT INNOSPHERE VENTURES' FULL STARTUP PROGRAM:
Innosphere's long-standing commercialization program for entrepreneurs building high-tech companies has been accelerating the success of startups for decades. Client companies in our program learn valuable skills on how to build a successful enterprise, including: how to raise capital, acquire customers, build talented teams, accelerate top line revenue growth, plan exit strategies, and build enterprise value.
FOR MORE INFORMATION, PLEASE CONTACT:
Ben Walker, Director of Life Sciences
Innosphere Ventures
970.218.4413 | [email protected]
SCHEDULE A VIRTUAL MEETING WITH US!
Do you need to learn more before submitting your application? Sign up for a 1×1 session with Innosphere to learn how this program can take your company to the next level! Sign up here: http://bit.ly/MedTech_2021
---
Let us help you map out your path to market.
Innosphere Ventures has a successful history of supporting companies such as Eximis Surgical, and BioLoomics reach their business milestones. We regularly work with university-based technologies to turn startups into viable businesses, and our passion is advancing technologies to commercialization.
Innosphere also operates a venture capital seed fund that has invested in companies such as:
Aspero Medical

, a company with a differentiated medical product for use in endoscopy procedures using technology developed at the University of Colorado.

GelSana

, a startup company developing novel hydrogels that improve wound healing for diabetic ulcers and other wounds.

Epic River

, a company automating the loan closing process with their patient lending business to address a problematic trend in the healthcare industry—non-payment of patient bills.
Meet some of Innosphere's current and graduate companies working in health care: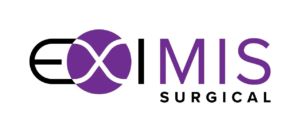 ---
Testimonials: