Venture Capital Funds that Power Science and Technology Startups
Innosphere Ventures Fund
Leading seed and series A rounds.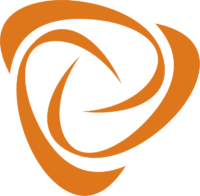 Partnering with promising entrepreneurs in the Mountain Plains Region to drive innovation.
Innosphere Ventures Fund is a venture capital fund leading early-stage investments for companies who are driving innovation in the B2B SaaS Software, Cleantech and Medtech sectors. The Fund's general partners have extensive operator knowledge and industry experience. Our team is small, fully integrated, and impact oriented to produce successful results. We bring more than just capital; we bring differentiated domain knowledge and access to our expert partners from across the globe. Innosphere Ventures Fund has a strong foundation built on its successful first fund and its leading accelerator program which has operated for over two decades. www.innospherefund.com
General Partners (Fund I and II)
Leading early-stage investments for companies of tomorrow.
The Israel-Colorado Innovation Fund

Israel – Colorado Innovation Fund (ICI Fund) is a seed-stage venture capital fund which invests in ambitious Israeli entrepreneurs and helps them gain access to the U.S. market through Innosphere. The ICI Fund supports portfolio companies with business development and invests in startups in the industries of water, energy, and transportation.
Read more about the Israel-Colorado Innovation Fund on their website: https://www.ici.fund/
FOSTERING INNOVATION
Innosphere is an impact organization, accelerating entrepreneurship and job creation.
In the last few years, Innosphere Client Companies have collectively achieved the following metrics.