Strength of Women in Business Panel: Practical Tips for Female Entrepreneurs
StartUp FoCo is officially here and we're thrilled to bring you this presentation from entrepreneurs and business owners 
By the end of this session, female entrepreneurs and business owners will have a toolbox of practical advice after hearing from successful, inspirational women who have been there. Everything from marketing and branding to work/life balance.
This panel will touch on a broad spectrum of topics specific to women in business from the perspective of successful women business owners and entrepreneurs from a broad spectrum of fields. We will explore the unique challenges as well as opportunities women encounter in a business world typically dominated by men, and offer practical steps, tools, and advice for female entrepreneurs to build confidence and be successful in their business – and in life.
Presenters:
_________________________________________________

About Innosphere Ventures
Innosphere Ventures is a Colorado-based incubator that accelerates business success of science and technology-based startups and emerging growth companies with an exclusive commercialization program, specialized office and laboratory facilities, and a seed-stage venture capital fund. Innosphere has been supporting startups for over 22 years and is a non-profit 501(c)(3) organization with a strong mission to create jobs and grow the region's entrepreneurial ecosystem.
Apply Now: Innosphere Ventures is accepting applications from science & technology startups to join the Commercialization and Incubation Program
Let us help you accelerate the success of your company with our commercialization and incubation programs that focus on helping entrepreneurs learn valuable skills on how to be investor-ready, access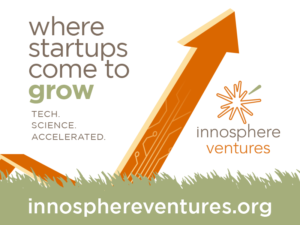 capital, acquire customers, build talented teams, accelerate top line revenue growth, and (if it's your goal) execute a successful exit of your company.
Innosphere Ventures' incubation and commercialization program supports startups and emerging growth companies in high-tech industries, and we roll up our sleeves to help you tackle your most pressing business milestones!
We'd love to learn more about your company or technology. Please submit an online application this month at https://innosphereventures.org/.