Innosphere Ventures Hires Seasoned Executive and Advisor of Technology Startups
David Raymes joins Innosphere's incubation program to work one-on-one with founders
Fort Collins/Denver, Colorado – Innosphere Ventures, an incubation program for supporting founders of science and technology-based startups who are commercializing technologies, has announced a new Denver-based champion and client manager, David Raymes, who will work to ensure the success of founders within Innosphere's programs. Originally trained as an engineer, David is now an accomplished entrepreneur, seasoned executive, startup investor, and advisor to Innosphere client companies. He has comprehensive experience across several B2B and high-tech industries, with a successful track record of M&A and developing partnerships. David is a graduate of the Department of Geophysics at Colorado School of Mines.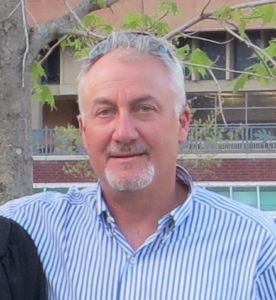 Research indicates an estimated 80 percent of all startups fail within the first year. This statistic alone can discourage even the most aspiring entrepreneurs from even thinking about starting their own business. "Fortunately, organizations like Innosphere exist who understand the challenges startups face and provide the tools and resources needed to overcome those challenges," said Raymes. "I'm excited to start working hands on with the talented and dedicated founders of the startups we're supporting."
"Founders all want to feel confident in the direction of their tech and science startups, and a big part of that confidence is having the right trusted partner to help accelerate your progress," said Mike Freeman, Innosphere CEO. "Innosphere client managers guide startups in everything from organizational challenges, to raising VC, to helping navigate the complex market. We're excited to welcome David Raymes to Innosphere's team of top business coaches in the tech and science space."
Innosphere's program ensures companies are investor-ready, connects entrepreneurs with experienced advisors, makes introductions to corporate partners, supports exit planning, and works hands-on with founders as they achieve critical business milestones. In the past 5 years, Innosphere has helped hundreds of client companies create more than 2,000 part and full-time jobs, raise more than $220 million in capital, and generate more than $63 million in revenue.
---
About Innosphere Ventures: 
Innosphere Ventures accelerates the success of science and technology-based startups through its unique accelerator and commercialization programs, specialized laboratory facilities, and venture capital fund. Innosphere has supported founders and CEOs building high-tech companies for 24 years and is a non-profit 501(c)(3) organization with a strong mission to grow the region's entrepreneurial ecosystem. https://innosphereventures.org/ 
For more information
Emily Wilson, Innosphere Ventures:  
[email protected]  
(970) 222-3493